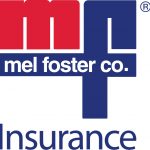 Mel Foster Insurance launched a new website to better meet the changing needs of its clients.  New features include a mobile responsive design, richer content about insurance services, more precise navigation options and images that load faster for busy users. "Today's consumer wants information quickly and without hassle. We listened closely to what our clients wanted from a new site and are pleased to deliver on their requests," said Marc Engels, president of Mel Foster Insurance.
Those searching for information can now quickly find it at melfosterinsurance.com. The site features current industry news about insurance, tips for consumers and more detailed information about Mel Foster Insurance offerings including personal lines (home and auto), business insurance, transportation insurance, employee benefits and wealth management services.
"We recognized the need to provide more information on our website so clients and prospects could find the information they seek on their own schedule. Many people search in the evening or weekends, or even quickly as time allows during the day, and we understand a phone call or email isn't always the fastest or most convenient way to communicate," continued Engels. "The new site also makes it easier to get quotes on all of our service lines. And the opportunity to leave feedback is a new interactive feature we were eager to add."
Mel Foster Insurance is located at 3218 E. 35th St. Ct. Davenport, Iowa.  For more information about Mel Foster Insurance, visit www.melfosterinsurance.com.